Чтобы вникнуть в формат письменной части IELTS, полезно изучать примеры успешных ответов. Обращайте внимание на структуру ответа; какие слова и грамматические конструкции используются. Можно выписывать формальные и неформальные слова и выражения.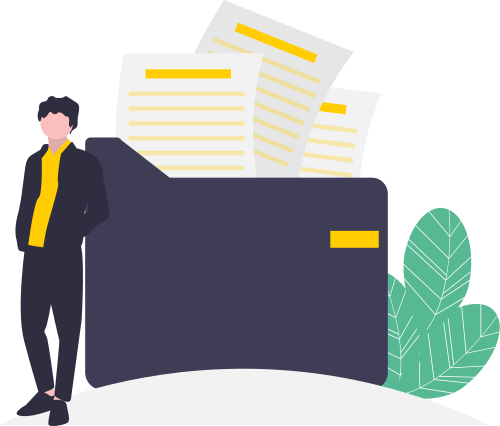 Официальные письма (Formal Letters)
WRITING TASK 1

You should spend about 20 minutes on this task.

You are due to start a new job next week but you will not be able to because you have some problems.

Write a letter to your new employer. In your letter

• explain your situation
• describe your problems
• tell him/her when you think you can start.

You should write at least 150 words.
You do NOT need to write your own address.

Begin your letter as follows:

Dear ...............,
Dear Ms Barnes,

I am writing concerning the position of Assistant Office Manager that I am due to begin next Monday. However, a problem has arisen.

As you know, I currently work for my uncle's food-packing business, and you will remember from my interview that I have gained valuable experience there. Unfortunately, he has had to go into hospital for an operation, leaving my aunt in charge of both the home and the business. She has asked me, as this is a particularly busy time of year, to stay on and help her with the running of the office.

I realise this will be inconvenient to you, but very much hope that, given the circumstances, you would be prepared to allow me to take up my position with you two weeks later than planned.

I would like to emphasise that I remain very keen to work with you, and that I will be gaining further useful experience during this time.

I look forward to hearing from you.

Yours sincerely,
John Forbes
---
On a recent holiday you lost a valuable item. Fortunately you have travel insurance to cover the cost of anything lost.

Write a letter to the manager of your insurance company. In your letter:
• Describe the item you lost
• Explain how you lost it.
• Tell the insurance company what you would like them to do.
Dear Sir or Madam,
I am writing in connection with a laptop I lost last weekend which was under the travel insurance with your company.

That was the 'HP' brand laptop which I bought last month with a price of USD 650.00. It was black colored and with the latest i-7 core processor technology covering a 2 years of warranty.

I have visited Goa to spend my yearly holiday along with my entire family member. The laptop was stolen from my hotel room where we were at sea beach. It is to be mentioned here that the room was locked during that time. After returning I found myself in this unpleasant situation and contacted to the hotel authority immediately and made a serious complaint. Moreover, I have made a General Diary to the nearest police station for the same reason. The copy of the GD is enclosed here.

Therefore, I request you to properly investigate the matter and arrange to pay the claimed amount under insurance by a cheque at an early date so that I can purchase a new one. Your early action in this regard will be highly appreciated.

Yours faithfully,
John Jolly
---
You travelled by plane last week and your suitcase was lost. You have still heard nothing from the airline company.

Write to the airline and

• explain what happened
• describe your suitcase and tell them what was in it
• find out what they are going to do about it
Dear Sir or Madam,

I am writing to you regarding my suitcase, which was lost on the British Airways flight from London to New York (BA123) on January 2nd. When I realized the loss on my arrival in New York I reported it to the counter staff. The agent promised to give my hotel a call within the next hours, but unfortunately this did not happen. I have contacted British Airways numerous times since by phone without being able to locate the suitcase.

My suitcase is made of dark blue fabric with black handles and a single. It contains clothing, presents for friends I will visit and photographic equipment I was planning to use on my trip. I already had to buy some cloths and toiletry for which I attached the receipt to this letter expecting you to refund my expenses.

I hope this matter can be resolved very soon as I plan to continue my trip to California on the 7th of January and will no longer be able to pick up the suitcase in New York after this date. You can reach me on my mobile 123456789.

Yours Faithfully,
Chuck Berry
Неофициальные письма (Informal Letters)
WRITING TASK 1

You should spend about 20 minutes on this task.

You want to sell some of your furniture. You think a friend of yours might like to buy it from you.
Write a letter to your friend. In your letter

• explain why you are selling
• describe the furniture
• suggest a date when your friend can come and see the furniture

Write at least 150 words.

You do NOT need to write any addresses.

Begin your letter as follows:

Dear ...............,
MODEL ANSWER
This model has been prepared by an examiner as an example of a very good answer. However, please note that this is just one example out of many possible approaches.

Dear Jan,

As you know, we'll be moving to a new house soon and there are a few things that I won't be able to take with me. The new house is a bit smaller so I have to sell some furniture and I was wondering if you might be interested?

In particular I want to sell my big dining table. Do you remember it - the one in the living room? It has wooden legs and a grey glass top and it's big enough for six people. There are six matching chairs to go with it.

I know you've always liked this furniture so I could let you have it at a good price. I'd rather sell it to you than to a stranger!

Why don't you come around and take another look at them on Saturday? We'll be here all day, so maybe we could have some lunch together?

Give me a ring and let me know.

Love,
Shanda.